A Leading Global Provider of Data and Software Solutions for the Automotive Aftermarket
Our services benefit various automotive stakeholders, including car manufacturers, aftermarket parts producers, distributors, and workshops. We help boost performance and efficiency for OEMs and aftermarket players.

Vehicle Technical Data and Automotive Technology Solutions
We drive Automotive Software Solutions and Aftermarket Technical Data with cutting-edge technology and global coverage for automotive aftermarket networks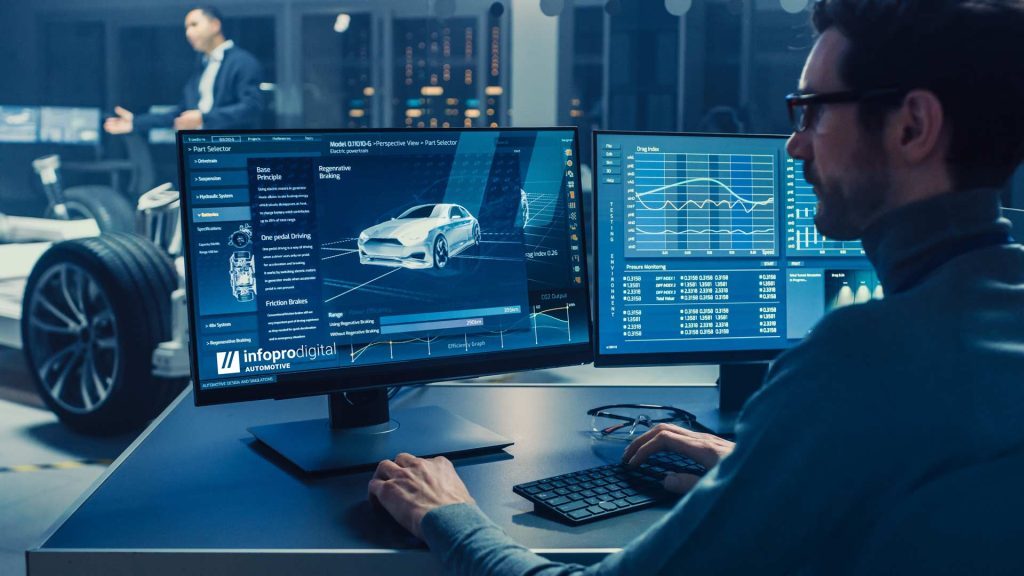 As an Automotive Data & Software Provider, we are on a mission to be the leader in connecting and informing automotive aftermarket sectors.
We empower businesses and professionals around the world with technical information, data, and technology solutions. This enables them to make qualified decisions based on intelligent insights and to achieve stronger results and greater efficiency in their application.
We aim to offer a range of end-to-end digital services for an evolving automotive market, offering solutions that are intelligent, innovative, and user-friendly.
If you are a vehicle owner
We have the right solutions to meet your needs.
A global presence strengthened by iconic brands at your service
Do you want to know how you can integrate our solutions into your customer offering?
Give us a call, and together we'll explore the best solution for your needs
At the heart of vehicle life cycle
Infopro Digital Automotive embodies a global commitment to data and software solutions that interconnect and empower every facet of the automotive aftermarket industry. With a robust international presence, spanning 35 countries, we offer unparalleled customer service and technical support. This equips our clients to seamlessly implement our solutions across diverse markets while benefitting from expert guidance, irrespective of their geographical location.
As an Automotive Data & Software Provider, we cater to all stakeholders in the aftermarket ecosystem, whether you're an OEM, ITG, distributor, retailer, installer, or vehicle owner. Our cutting-edge tools ensure effortless access to the information you seek, guaranteeing the most comprehensive, precise, and current data.
We champion the digital transformation of the automotive aftermarket sector through streamlined search methods, agile management of extensive databases, and user-friendly accessibility, ensuring swift usability for all.