Solutions
Automotive Aftermarket B2B Data, Software and Services tailored for the Aftemarket Industry
Infopro Digital Automotive helps decision-makers drive the digital transformation of their business and improve productivity
Cutting-Edge Solutions for the Automotive Aftermarket.
Infopro Digital Automotive offers its experience and knowledge of the aftermarket in providing software, data, and B2B services to improve the business activities of automotive companies. Our SaaS solutions are generally very flexible and allow on-demand products to be implemented for networks and consortia according to their specific needs. By subscribing, you can also opt for off-the-shelf products.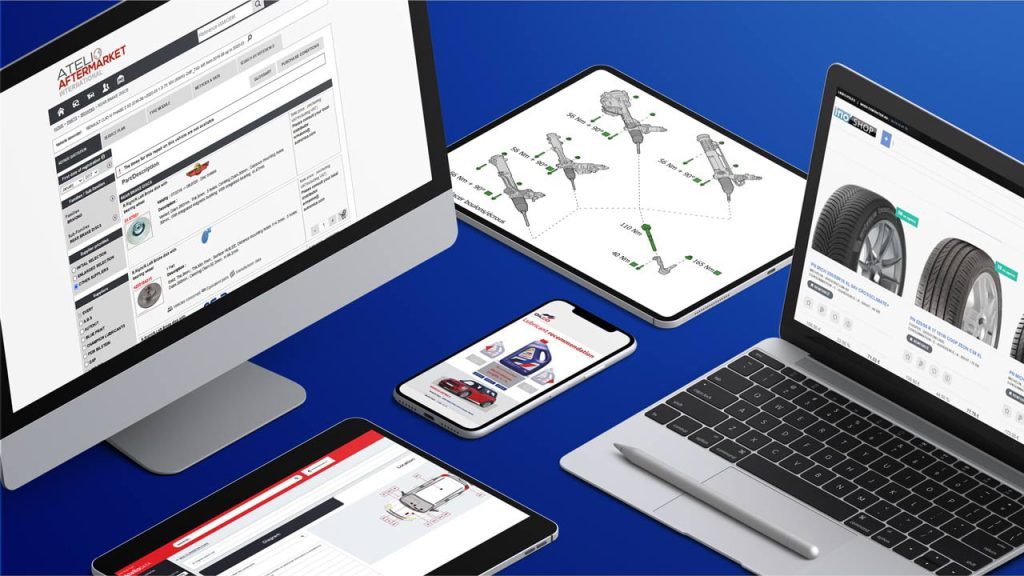 Our aim is to empower your business with cutting-edge tools and insights, helping you stay ahead of the curve and meet the ever-evolving demands of the market. Whether you're seeking improved efficiency, increased profitability, or a more competitive edge, our solutions are meticulously crafted to address your unique needs.
Explore our array of products and services designed to optimize your operations, boost productivity, and enhance customer satisfaction. From vehicle and parts identification and cataloging to repair information, from predictive maintenance to stock management, we are there for you.
Discover the key to success in the automotive aftermarket industry with Infopro. Join us on the path to increased performance and profitability.