All news
Infopro Digital acquires Haynes Pro and becomes a world leader in the automotive technical data sector
Two of the most important suppliers of technical data for the automotive industry have joined forces to become the world leader in professional automotive aftermarket information
Operating in the UK, USA, Continental Europe and Australia, Haynes provides innovative content, databases and workflow tools for the automotive industry. A leader in its markets, Haynes is also an iconic brand known to all automotive enthusiasts.
Thanks to the union of Haynes and Infopro Digital Automotive, the automotive division of Infopro Digital, customers and partners of the two companies will be able to access an even richer range of products, through the sharing of technical car databases and their respective contents, and will be able to take advantage of an international car repair assistance.
.
The two companies are perfectly complementary:
Infopro Digital Automotive's geographical presence is completed with Haynes. A major historical player in France with its E.T.A.I and Inovaxo brands, Infopro Digital Automotive has accelerated its growth towards the international scene since 2016, especially in Spain with Etai Iberica and in Italy with Autronica. Haynes, for its part, has gained a leading position in the UK, Germany, Benelux, Eastern Europe, the US, Australia and New Zealand.
From a product point of view, the products offered by Infopro Digital Automotive and Haynes complement each other. Both in terms of content, resulting in Europe's largest technical database for the automotive sector, and in terms of expanding the range of solutions offered to customers.
Commenting on this recent acquisition, Christophe Czajka, Founder and Executive Chairman of Infopro Digital says:
«Infopro Digital has a deep respect for Haynes' spirit of innovation and reputation for excellence. With perfectly complementary product ranges and geographic locations, combining our two companies represents an opportunity to serve our customers more effectively and globally. With the common culture of product innovation between the two companies, we hope to bring even greater value to the automotive aftermarket and accompany it in its transformation. Our ambition is to form the group that will continue to define the future of technical data in the automotive sector».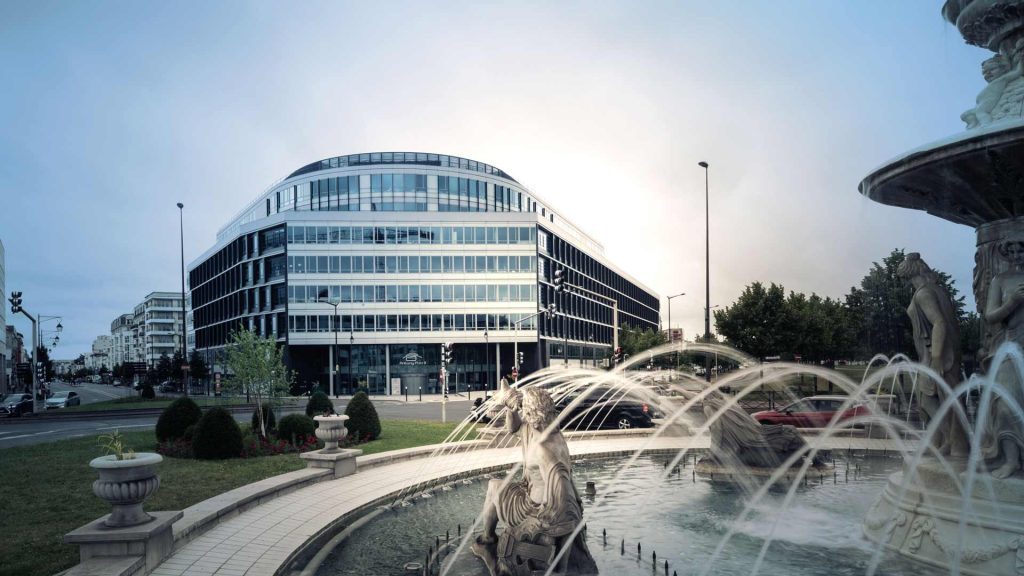 Julien Elmaleh, CEO of Infopro Digital, adds:
«Haynes is an extraordinary brand with unique products and services, but first and foremost it is a talented team of passionate employees. We are convinced that a new story begins today. Together we will build on each other's strengths to establish ourselves as the leading automotive technical data group, to bring our products and services to new customers in the four corners of the world».
Infopro Digital Automotive with its brands E.T.A.I, Inovaxo and Autronica, as well as Haynes with its brands HaynesPro, OATS and E3 Technical will be co-headed by Jean-Michel Poissonnier and Peter Van Der Galiën. According to the latter: «This is a unique opportunity to strengthen the presence of the two companies to serve our customers better. With Jean-Michel, we immediately began to identify opportunities to enrich the range of products and services we can offer our customers.We look forward to taking advantage of Infopro Digital Automotive's expertise, skill set and technological mastery.»
James Bunkum will be headed by Haynes' B2C division, which publishes maintenance and repair manuals in print and digital formats.
Infopro Digital is one of the leaders of professional information in Europe in six relevant economic sectors: industry, automotive, construction, distribution, insurance & finance and public sector. Thanks to these competencies and the deep knowledge of its professional communities, Infopro Digital provides solutions to improve professionals' decision-making processes and productivity and to increase their turnover by creating new business opportunities.
The latest news
Customer loyalty in the workshop: our 5 golden rules

We know as well as you do: building customer loyalty in the workshop is not a…

Read more

Expomecânica 2023: Infopro Digital Automotive responds to aftermarket needs

The 8th edition of Expomecânica will take place from 14 to 16 April. It will be…

Read more

Stock management for automotive parts: how to save time and improve profitability

Spare parts inventories are an integral part of a distributor's business, whether in a retail shop…

Read more